What are the specification requirements for the installation of fire box
  What are the specification requirements for the installation of fire box
  The fire box is still very important in life. It mainly stores some fire-fighting equipment. For example, some factories must be equipped with many types of fire-fighting equipment. It is placed according to the fire-fighting requirements and has obvious signs. The installation should meet the following requirements: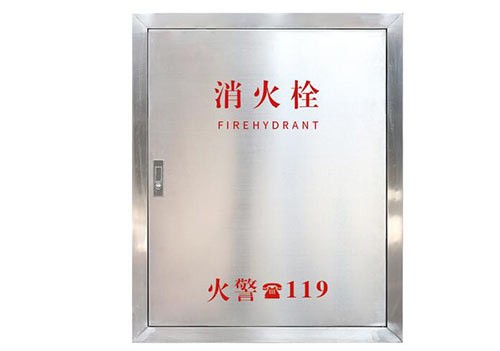 What are the specification requirements for the installation of fire box
  (1) The bolts shall face outward and shall not be installed on the side of the door shaft;
  (2) The distance between the bolt and the ground is 1100mm, and the allowable deviation is ± 20mm;
  (3) The allowable vertical deviation of fire box installation is 3mm;
  (4) During installation, reinforcement measures shall be taken inside to prevent deformation.
  (5) When installing pipes and fire hydrants in the box, the connection shall be protected to prevent the paint in the box from falling off.
  (6) Keep the hole in the box according to the position of the riser. It is forbidden to knock down other unused knock holes. The pipes in the box should be horizontal and vertical.
  After installation, the open door shall be closed with three plywood in time; after the fire hydrant handle valve is closed, it shall be removed and stored in time. In order to ensure the installation effect, the installation of corridor fire box shall be closely coordinated with the decoration.