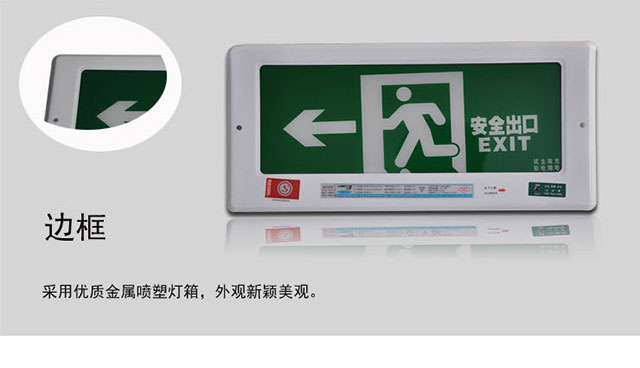 Fire lighting lamps are also called fire emergency lamps and emergency lamps. It is used to provide lighting for a certain period of time in case of power supply failure. Generally in shopping malls, residential buildings, office buildings, hotels, ships and other types of living, living and working places need to be installed.
  The fire-fighting lighting lamp adopts the working mode of charging + battery power supply. Under normal power supply, it will always maintain the state of charging. In case of power failure, it will automatically turn on the lighting without manual operation. Many emergency lights are also equipped with light sensing modules, so if there is a power outage in the daytime, it will not be turned on, saving power.
  In addition to the lighting function, there are also sign lights, explosion-proof lights, etc., which provide security for people's safe evacuation in case of emergency.
  Our company supplies all kinds of emergency lights, voice control induction lights, safety exit signs, welcome to consult purchasing!